Saturday, February 15, 2020
,
7:00 AM - Monday, February 17, 2020, 3:00 PM
Address: Gull Lake Ministries , 1800 Burlington Dr., Hickory Corners, MI US 49060
Cost: $225.00
Website: http://www.gulllake.org/
The deadline to register is February 2.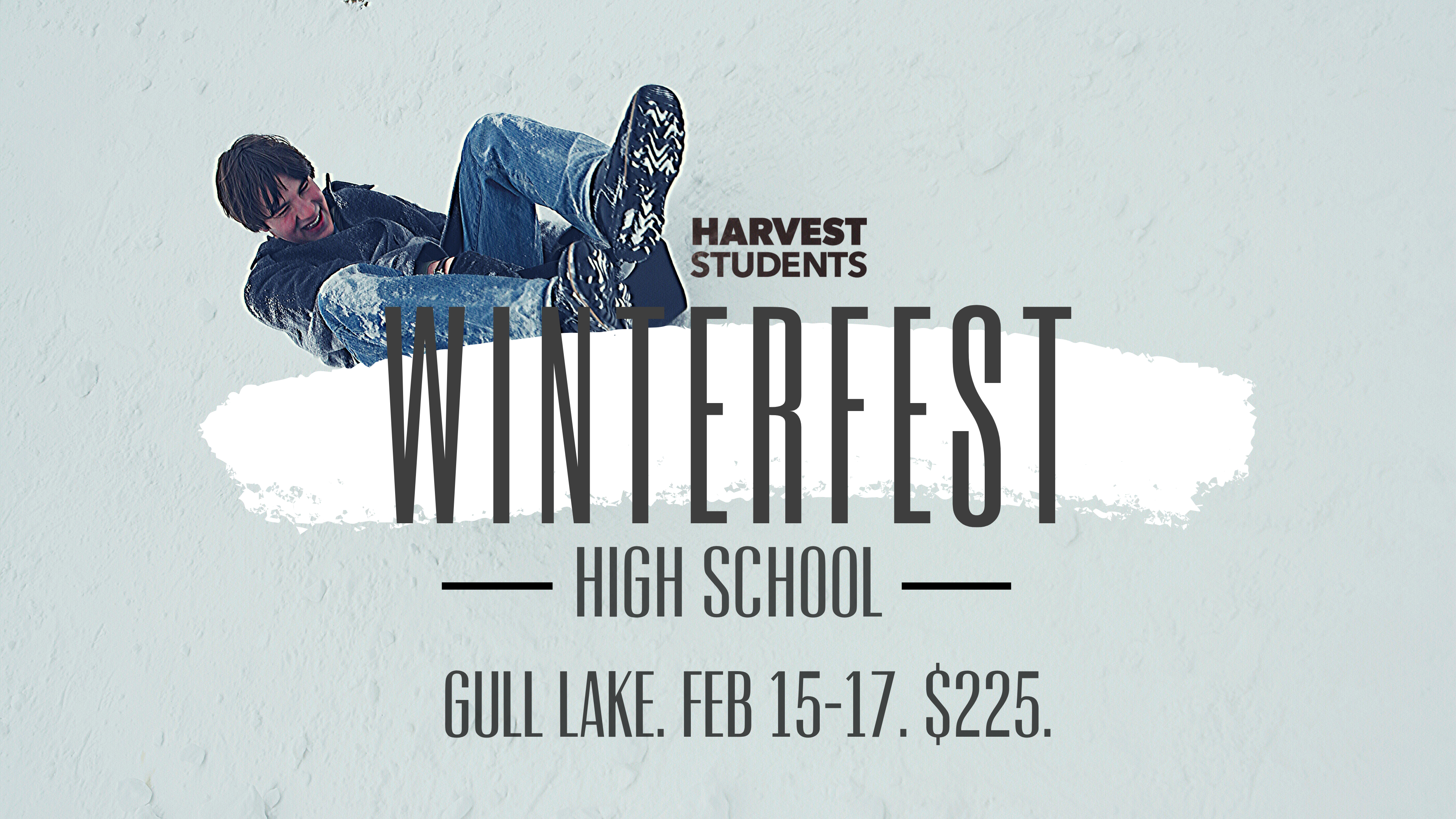 Harvest Students annual Winterfest, also known as our winter camp, will be a 2 night getaway to Hickory Corners, MI where students will not only have a blast, make memories, and build relationships, but more importantly come face to face with the God of the Bible through His Word. Over the years, many of our students have come to know Jesus at Winterfest and have also been challenged to keep pursuing Christ.
What will we do? We will be studying a Biblical view of rest. Activities will include rock climbing, bowling, volleyball, basketball, gaga ball and snow tubing (if there is snow!).
What do I need to bring? Bible and notebook, pen, any necessary toiletries, 3 changes of clothes, 1 active-wear outfit, snow-gear, sleep- wear, reusable water bottle, and snacks (or money for the snack shack). Please note: Gull Lake has bedding provided (you could bring a pillow if you prefer).
The cost is $225.